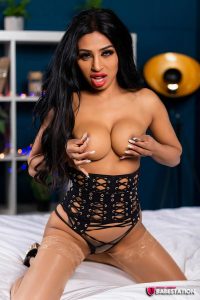 Abby B
Abby is an Asian petite ebony who provides high standards of high-class mind-blowing experiences. She worked as a lap dancer/lingerie glamour model for three years and this has given her more confidence in herself.
Abby is well-educated and very talented, she is classy, elegant, and professional who can adapt any situation. She is understanding, calm, relaxing and gentle. A good listener with natural polite etiquette who is always respectful of others.
Abby's ideal first date would be someone taking her out by picking her up in a Ferrari and taking her for a meal at Annabel in London. Or someone who treats her like a princess, buying her bags, shoes and diamonds. Take her shopping for lots of teasing, cuddles and kisses.
Let Abby blow your mind so you can escape from your daily busy life and enjoy her company, you're sure to fall in love with her and I can be whatever you need. Abby is good with massages, a very good listener creating amazing memories that will leave you wanting more.
Her slim petite sporty body will lure you, a sexy companion with dark brown eyes and curves just where you need them. Abby can wear what you like her to wear such as stockings outfits, elegant dresses or designer lingerie such as Agent Provocateur.
Abby will lap dance for you, tease you until you're ready to want her all over you. She is also a party girl who's not only beautiful but very foxy and intelligent and creative too. Abby does 5* exquisites performances. She loves what she does, and she is very good at it. So what do you say, want to spend time with Abby?