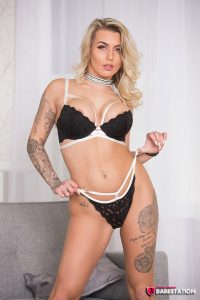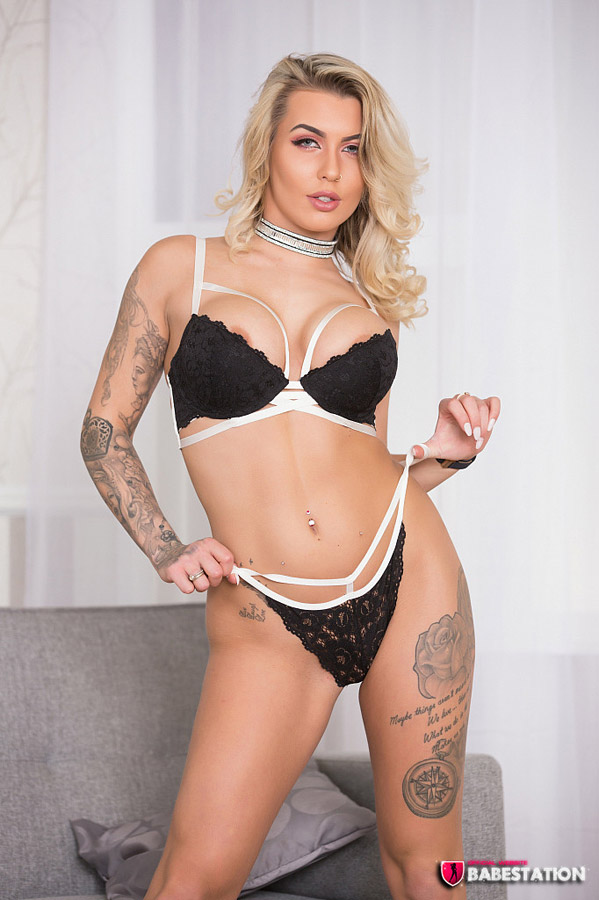 Daisy Dillon
Daisy Dillon is probably a name you know rather well in the industry by now but it may surprise you to know that this babe only made her Babestation debut in October 2017. Not so long ago, Daisy was an unknown girl from Brighton just trying to make a name for herself in glamour. Being the resourceful go-getter she is, daisy bypassed the usual 'page 3' route and applied directly to Babestation's casting department. She landed the job straight away and was an instant hit with fans, who were in awe of this tattooed blonde siren.
Ever since Daisy first stepped into the studio for her first shift, nothing has fazed her. She loves being naked and says she "likes being free and nude as nature intended". She definitely isn't shy! She is always the first to suggest seductive new poses during a photo shoot and you can tell she really enjoys herself when she's taking calls from her fans. She describes her best features as her "ass and eyes" and lists 'doggy style' as her favourite sexual position.
When Daisy isn't appearing on Babestation, BSX and Babestation Cams, she likes to hang out with her friends, eat Nando's or chill at home watching movies. She's also happy to sit in the pub and watch football whilst drinking beer. What an absolute babe!!!