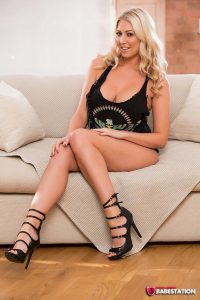 Lexi Lowe
Blonde glamour model turned pornstar Lexi Lowe is one babe who knows just how to work her sex appeal to her advantage. With a cheeky bubbly personality and an incredible set of boobs, Lexi loves getting to know you and finding out your deepest desires and fantasies.
Lexi's experience on the porn circuit and babe channels means she has seen and heard it all so nothing you can say will shock her. Talk to Lexi about your anal, gangbang and dp videos for insider stories about how much she loves to get filthy in xxx movies and listen to her describe how she performs the perfect blow job. Join Lexi Lowe in a hot webcam session to see her get topless or strip fully nude. Take her for a naughty private cam session where you'll get the best pov angles of her shaved pussy and peachy ass.
Lexi loves to interact with her fans over Twitter but if you really want to experience the thrill of what it's like to fuck Lexi, let her escort you into one of her hot webcam shows where her naked body can be your playground. This isn't just pics this is live interactive cam action, don't miss out!