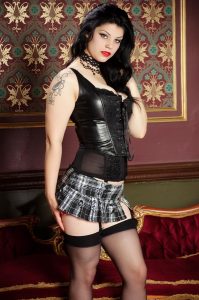 Lucia Love
Lucia Love was born in Weymouth, England on Christmas day, 1985. This girl had an incredible natural body that was a sin not to be shown to people. She also thought that she could give a lot to the adult entertainment industry when she joined it in 2012 when she was twenty-seven years old.
Porn career
When Lucia was twenty-seven, she started her career (2012) as an adult performer. Besides as a porn star, she works as an escort in London. Lucia is a girl with a healthy sex drive who enjoys and loves the attention of people and cameras. It just makes her even more inspired to show her body off and her skills. What makes her even more desirable by fans (and by directors and co-stars of course) is her girl-next-door look and her amazing English accent. Lucia is classified as a porn star with the classic look and that makes her timeless. So far she has filmed scenes in genres like interracial, threesome, striptease, hardcore sex, lesbian, for women, masturbating, strap on and many more.
Personal life
Lucia has a lot of tattoos on her body including leaf and flower design on her upper right arm, ending on her shoulder, a lizard on her lower left abdomen. She also has piercings on her ears, tongue and her navel. Lucia has active social networks where her followers can see exclusive photos and posts about her work and personal life.